Weddings Junction is sharing most trendy decoration pictures for it's almost 2022- how did it come so fast right? 2022 is right around the corner, and if you have your wedding coming up, we are sure you need to be on the top of your game. We told you about the bridal makeup trends the experts feel will be big in the coming year, and now we asked some leading decorators to give us the deets on which wedding decor trends are going to rule!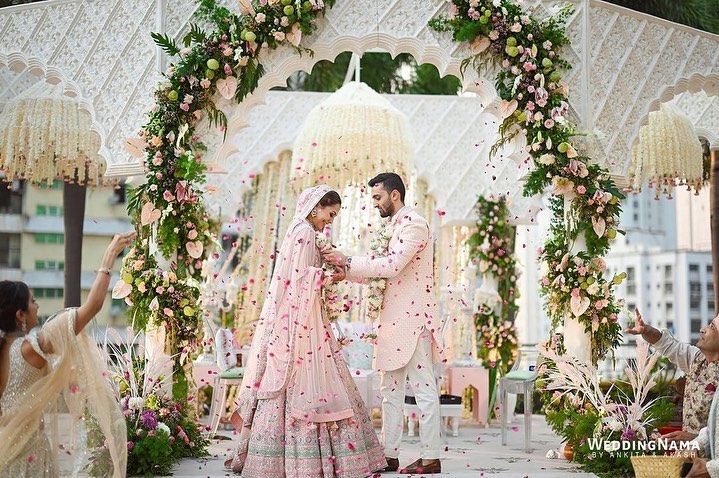 Image via Its an Affair★ 5
Best Wedding Decoration Trends In 2022
Outdoor events
With the pandemic still on, outdoor and especially day events will continue to be the preferred choice.
Bringing the indoors outdoors like we saw in 2021 will continue to be popular, more ideas on that here.
Sustainable decor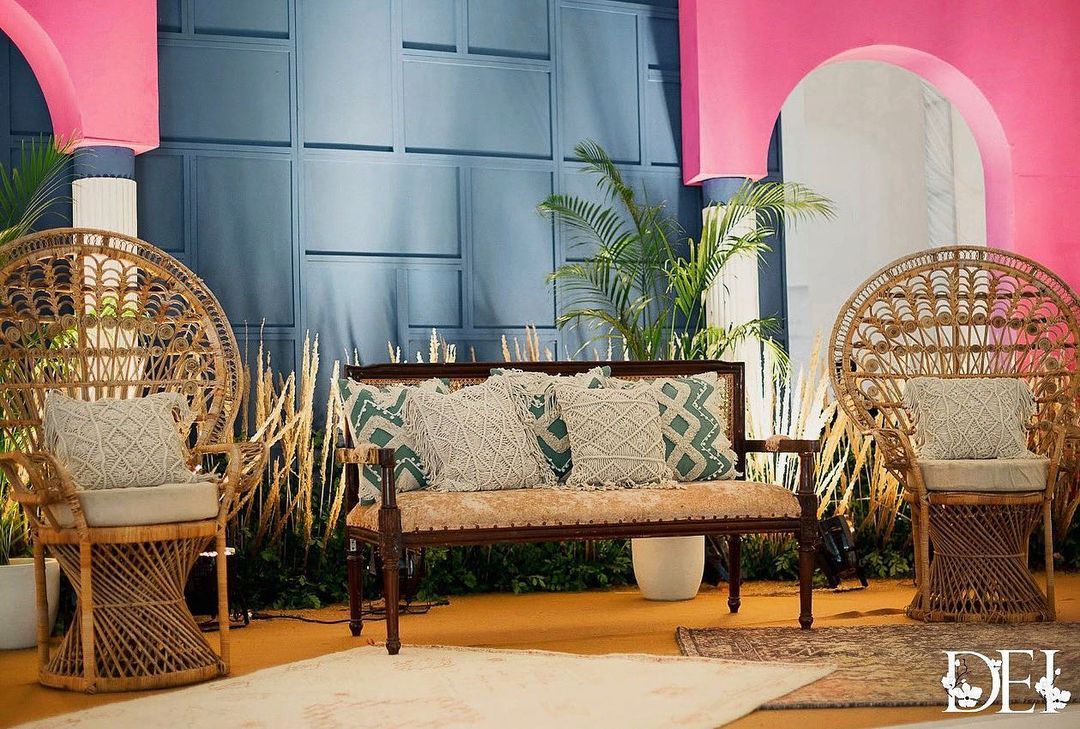 Image via Designer Events Inc★ 4.9
Sustainability in 2022 will be at its peak with the use of locally sourced elements by supporting local businesses to reach the heights they deserve, says Designer Events.
Materials like Wood, Cane, Glass, Earthen Ware, Vintage Bamboo which can be reused.
Fabrics & Furniture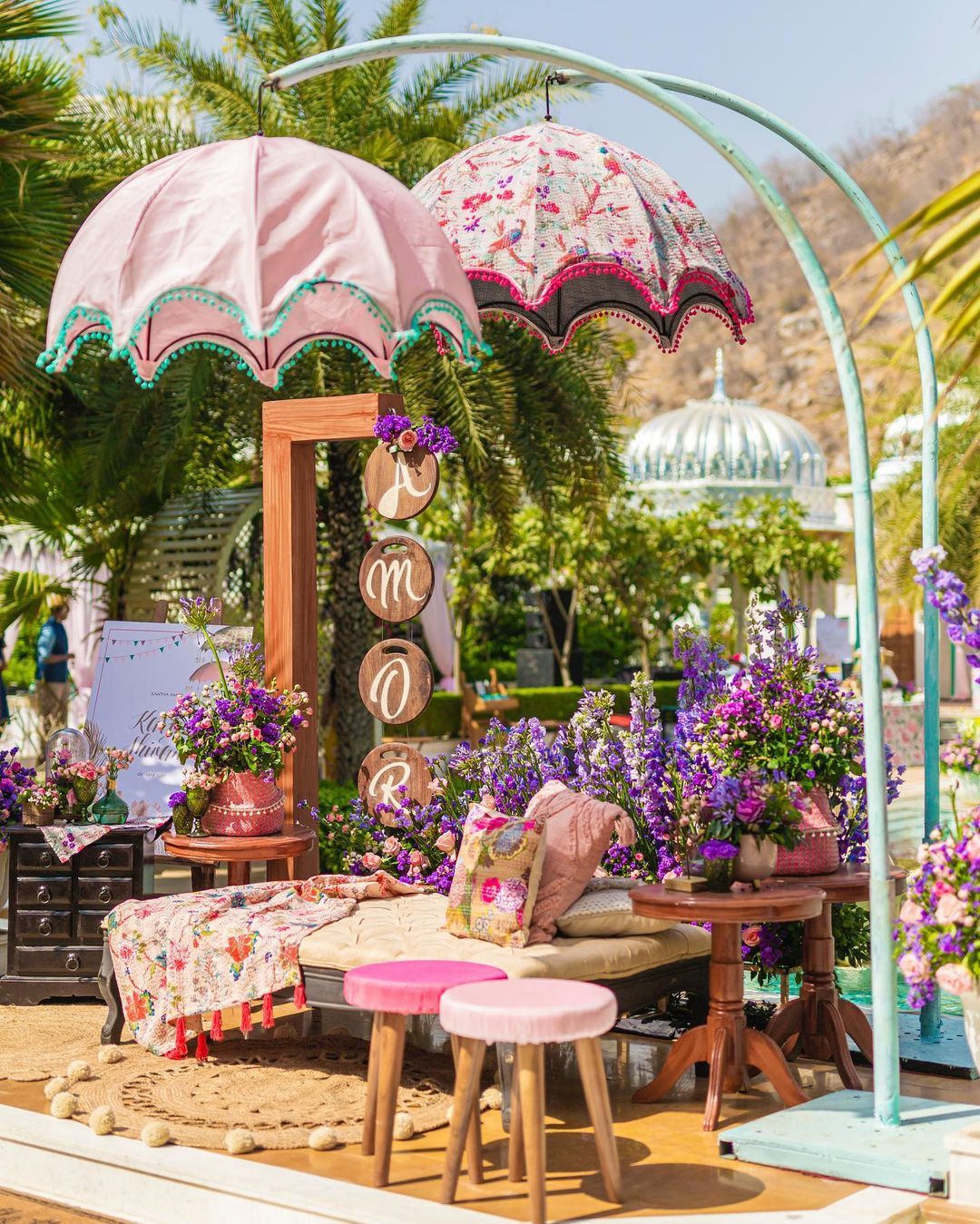 Image via The A-Cube Project★ 4.8
Cosy corners even within large setups with be trending, says A Cube Project.
They also say styling spaces with good furniture will also be in.
Vintage furniture used in wedding decor is also making a comeback.
The use of fabric weaves such as silks, brocades, mashru, and jacquard will be popular, according to Designer Events.
The use of patterns and textures – woven fabrics & embroidered tapestries.
Creating an experience using spaces and not just designs will be in. Impactful and personalized details that catch the eye and leave a mark on everyone around- basically, decor as a conversation starter, not just props but a whole experience for the guests, says, Designer Events.
Trending colors
Image via Wedding Decor Story★ 4.8
An eclectic palette of unique hues, all setting the tone just right for this Mehndi lunch 💙💙
Florals & botanicals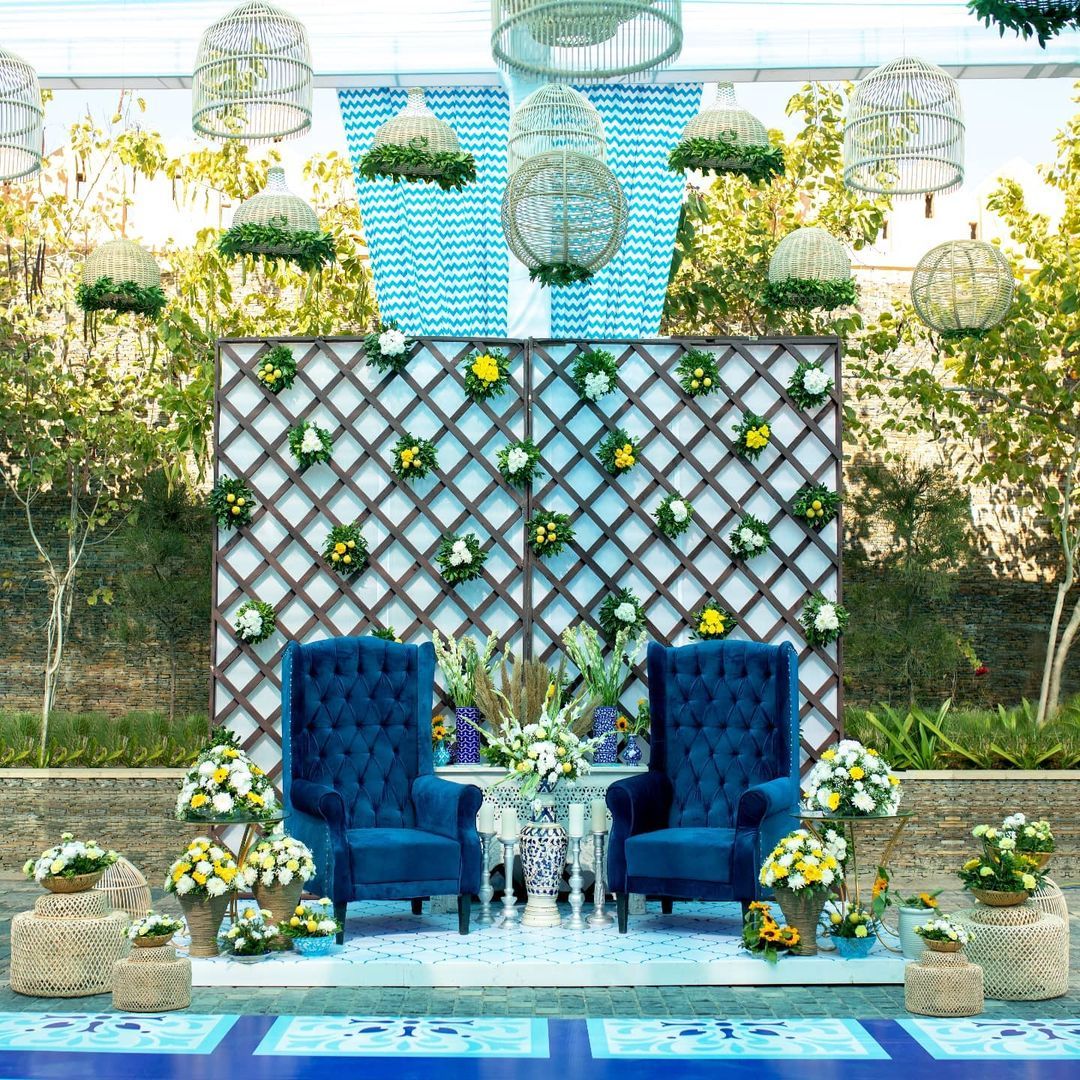 Image via F5 Weddings★ 4.9
Flowers in bold colors- mixed and matched colors too will be in, says F5 Weddings.
Using greens and botanicals in various shades to compliment the florals (and purify the air) will still be trending in 2022.
Mandaps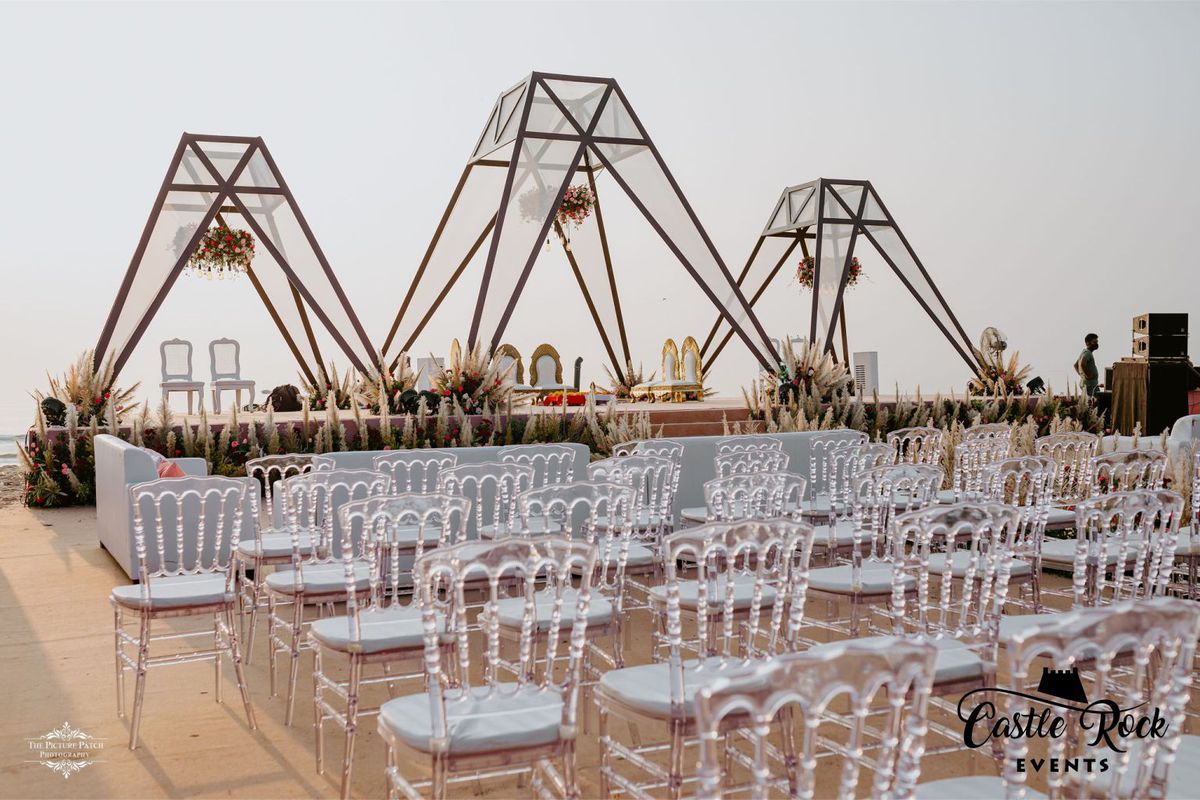 Image via Castle Rock Events★ 5
They are expected to get a new facelift with new shapes and structures will be big, says Marriage Colours.
Geometrically defined designs, inclined towards symmetry will be trending as per Designer Events.
Backdrops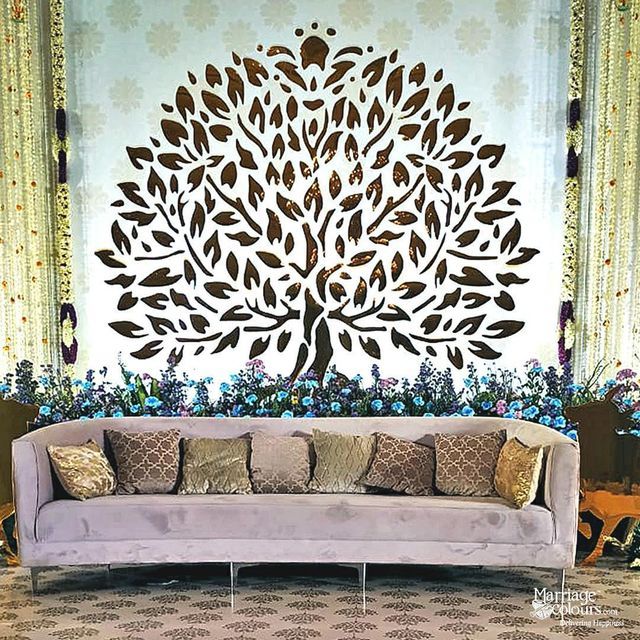 Image via Marriage Colours★ 4.9
Acrylic and plastic backdrops are going to be trending in 2022, says Marriage Colours. This can be used as a part of the backdrop or as part as a complete backdrop itself, acrylics come in various colors, and it's a great substitute for using glasses or mirrors too.
Bling is going to be in! Sequin panels will be in, especially for events like the Sangeet as will neon lights.